Bayswater House Cleaning Will Get Your Home Looking Amazingly Clean. The Only Thing You Should Do Is To Contact Our Cleaners W2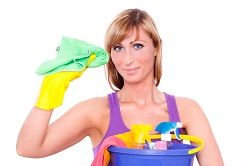 Keeping your home tidy, clean and clutter-free is becoming an increasingly difficult task to accomplish. If you lead a busy and hectic lifestyle then chances are that you're returning home from work to a messy home. Finding the time to get your house clean can be a hard thing to do, especially if you're a busy parent or a working professional. But not being able to clean your own home doesn't mean you need to live in a dirty or cluttered environment. If you simply can't seem to find the time to get your home into shape, why not call in a professional cleaning team to get the job done for you? Our domestic cleaners at Bayswater Cleaners can give your home the sprucing up it needs, without you needing to lift a finger! Call us now on 020 3743 9436 to find out what we can do to help you.
Our trained W2 domestic cleaners are professional, affordable and friendly – we work with only the best in the business to ensure you're getting a fantastic level of clean for your money. Whether you're looking for general household chores to be completed to a high standard, or if you're looking for something a little more specialist, our cleaning teams are here to help you with all of your W2 domestic cleaning needs. Our unobtrusive and reliable service will have your home looking as clean as possible in the blink of an eye – at our company we pride ourselves on our efficiency, thoroughness and friendliness. Hire our fantastic house cleaning service Bayswater today and there's no way you'll be disappointed with the results!
Carpet Home Cleaners in Bayswater, W2
At our company our cleaners Bayswater use only the most effective products, equipment and cleaning techniques to ensure your home is always left looking spotless. If you're sick and tired of rushing to get your domestic chores done, or if you feel that your time is better used on something else, such as work obligations or spending time with the family, then call us now on 020 3743 9436.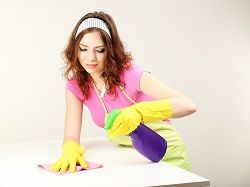 We make battling bacteria our business, we keep clutter in your house down to a minimum and will sure your home is a sanitary and clean environment for you and your family. Our W2 house cleaning company is the best in the area – we're able to bring you a fantastic level of service for affordable and competitive prices. Even if you're on a budget there's bound to be a way that our company can help you keep your home clean and tidy, without you needing to compromise when it comes to quality.
Get Our Great Offers on Carpet Cleaning in W2
Why not ease some of the pressures of your domestic cleaning chores by hiring in our expert house cleaners to get the job done for you? Your home will never look as good as with a thorough clean from Bayswater Cleaners, whether you're looking for a one-off Bayswater house clean or if you're considering hiring regular help, our company can cater for all of your house cleaning needs. No matter how big a job you may think you have on your hands, there's nothing our professional cleaning experts can't handle, from carpet cleaning to oven cleaning! Why not free up some time in your life by calling our experts on 020 3743 9436 today to find out more about some of our great prices and offers?