Call Our W2 Cleaning Company For The Most Professional Bayswater Carpet Cleaning Service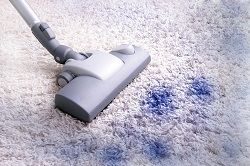 It doesn't matter how much time and effort you put into getting your home clean, if your carpets are looking tired, worn or stained then your house isn't going to look it absolute best. Carpet cleaning can be tricky if you don't know what you're doing – and it's a lengthy and arduous process! If you're sick and tired of trying to get your rugs and carpets sparklingly clean then it might be time in call in the W2 carpet cleaners at Bayswater Cleaners. Our Bayswater carpet cleaning service is the best in the Bayswater area, so if you want to bring a new lease of life into your home, call out company today on 020 3743 9436 for a fantastically deep Bayswater carpet clean!

If you contact our company then your carpets will never look cleaner. Our professional and efficient staff use only the best available equipment, the most brilliant products and the most effective techniques to get your carpets looking as good as new. Whether you're battling stains, dirt or even if you just want to spruce up your house, our company will work wonders on your carpets. An expert carpet clean is a great alternative to having your carpets replaced, and the results can be just as amazing. If you're looking for cleaner carpets, look no further than our company for the most reliable cleaners in the Bayswater area.
Carpet Cleaning Company in Bayswater with Years of Experience
The floors in your home see a lot of traffic so it's no wonder that it doesn't take much for them to become stained or dirty-looking. Trying to lift stains from your carpets can be a nightmare, but with our professional W2 carpet cleaning service we'll do all the work for you! If you're tired of battling with stubborn stains on your carpets or rugs, or if you're unsure about how to successfully lift stains without causing any accidental damage then call our company today on 020 3743 9436. Our expert cleaners can work with any carpets of any colour – so if you're at the end of your tether with a red wine stain on your beige carpets, call us now.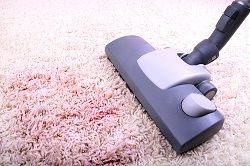 Your carpets can be a breeding ground for bacteria – think about all the dirt, grime and dust that your floors see! No matter how often you vacuum or clean, your carpets can still keep bacteria and germs trapped deep within the fibres. This bacteria can lead to unwanted odours in your home, and could even make your or your family ill. Our company's professional carpet clean will banish bacteria and get rid of unpleasant odours in your house, leaving fantastically clean carpets for you and your family. No matter how much you clean your carpets yourself, nothing can compare to what our experts can do for you! If you feel as though your carpets are looking dull or dirty then our company is here for your carpet cleaning needs!
The Bayswater Carpet Cleaners You Should Choose
Thorough carpet cleaning need not cost you the earth. Our Bayswater cleaning company works hard to bring you the best available prices for a fantastically unparalleled level of cleanliness. Our efficient, friendly and professional staff can make quick work of all your carpet cleaning needs, whether you're looking for a one-off carpet clean or if you're considering hiring a regular W2 cleaning service from us, Bayswater Cleaners can provide for you and your family. Contact us now on 020 3743 9436 to hear more about some of our great offers and prices.