Hire Our Bayswater End of Tenancy Cleaning Company W2
For Your House Move!
Are you moving house and are concerned about your end-of-tenancy clean? Perhaps you're struggling to find the time, energy and effort to plan getting your house into shape? Maybe you're head of a busy household, or it could be that there just aren't enough hours in the day for you! It doesn't matter why your end-of-tenancy house clean is getting you down, why not let our company Bayswater Cleaners deal with the stress of it for you? Our dedicated and professional teams of expert cleaners are just waiting to tackle your end-of-tenancy clean – no matter how big a job you may think you have on your hands there's nothing our Bayswater cleaners can't handle! Call our company today on 020 3743 9436 to find out more information and to see what we can do to help you with your W2 cleaning needs.
Expert End of Tenancy Cleaning in Bayswater
It's common knowledge that moving house is a stressful process, and when it comes to your end-of-tenancy clean it's easy to give up hope in light of other more pressing aspects of moving house, like packing and sorting out transport. If planning your clean is worrying you or your family then call our professional end-of-tenancy cleaners W2 to get your home into shape for you. Our efficient, friendly and unobtrusive service will leave your home looking its absolute best, without you having to worry or lift a finger!
Your end-of-tenancy clean has to meet a certain standard so that your deposit can be returned to you without any issues. With all the stress that comes with moving house, it's no wonder that those easy-to-forget jobs, like cleaning your oven or emptying out the bins, can end up costing you money. Hiring our expert W2 end of tenancy cleaning Bayswater company will ensure that you don't have to worry when it comes to the condition of your property. No matter how big the job you have is, there's nothing our professional teams can't handle.
Get the Out Tailor-made End of Tenancy Cleaning Service Now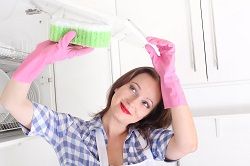 Our company can provide you with an expert and affordable W2 end-of-tenancy clean that isn't going to break the bank. We understand how expensive the moving house process can be, which is why we work hard to bring you some of the best and most competitive prices in the Bayswater area. There's no need to compromise on the quality of your end-of-tenancy clean just because you're on a budget. Our cleaning company Bayswater offers an unparalleled service for a fantastic price, so if your end-of-tenancy clean is worrying you or your family, call our company today on 020 3743 9436 to find out more!
No matter what your Bayswater end-of-tenancy cleaning needs are, our company is here to provide for you and your family. Using only the best equipment, products and techniques in the business, and armed with a wealth of cleaning knowledge and experience, there's no job too tough for our professional Bayswater cleaning teams. Why put you and your family through the unnecessary stress of completing your end of tenancy clean when you can have the experts do it for you? Bayswater Cleaners is just waiting to give you a helping hand with your cleaning needs so you can focus on the more important aspects of moving house. Call us now on 020 3743 9436 to find out more information about our great services and fantastic prices. Let us worry about your end-of-tenancy clean so you don't have to - call us now!